Schedule Your Free Telemed Spider Vein Consultation
Serving Your Needs During COVID-19 - For New Spider Vein Consults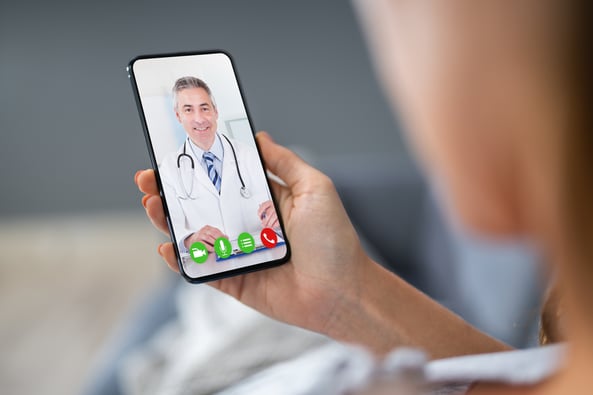 Your health and well-being is our top concern, and during COVID-19 we want to find ways to safely serve your needs.
We are now using Telemedicine consultations as one way to stay in touch with you and provide medical access for our vein services.
In the comfort of your home we can connect with you via smartphone, tablet or computer.
You'll be able to speak with one of our physicians who will discuss and assess your spider vein condition. You may be asked to show your legs, so please wear proper clothing.
Our physicians may recommend an in-person appointment for further analysis, an ultrasound scan or treatment, which can be done now or sometime in the future.

Spider veins can create unsightly blemishes with their network of finely dilated red or blue blood vessels. However, with a range of non-invasive and minimally-invasive treatment options available, spider veins removal can be a painless and efficient process. During your Telemed appointment, our doctors will be able to discuss potential treatment options.
The board certified vascular physicians at the Vein Institute of New Jersey value the ability to deliver an honest, comprehensive evaluation.