At our vascular lab, we use state-of-the-art equipment to diagnose arterial and venous system problems while employing noninvasive techniques to deliver needed services. We can spot blockages in your legs, abdomen, and neck area without exposing you to radiation.
Our highly trained registered technologists along with our experienced and knowledgeable vascular physicians, can diagnose any disease associated with blockages of arteries and veins, including peripheral artery disease and carotid artery disease. We can also determine the extent of our patients' varicose veins through different procedures at our lab.
Studies Performed at Our Vascular Lab
The major studies conducted at our lab by our experienced staff include:
Venous Studies
The venous study is a noninvasive test that relies on ultrasound (re: sound waves) to produce images of the veins in the body. It is most commonly used to identify blood clots, especially in the veins of the legs.
Arterial Studies
If you experience leg pain while exercising, your doctor may recommend a test to evaluate if you have normal blood flow. We use our specialized equipment to conduct these arterial studies for proper diagnosis in our noninvasive vascular lab.
Conditions Identified at Our Lab
After using ultrasound and other methods to conduct our venous and arterial studies, we can then identify the conditions causing you pain or discomfort. For venous studies, we can narrow our examinations to:
Venous Duplex Exam
For symptoms such as swelling, leg pain, or suspected blood clots, a venous duplex exam is undertaken to diagnose and provide treatment options for your condition.
Throughout the exam, our licensed vascular technologists will look for the presence of a clot, check the extent of the thrombus, and assess whether your condition is acute or chronic. For chronic cases, the doctor will compare the findings with the previous ones.
After a venous duplex exam, the doctor might suggest the need for anticoagulation for DVT, or surgery for severe symptoms of DVT.
Venous Reflux Study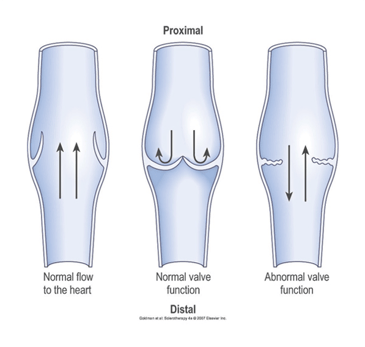 This study is specifically for the evaluation of varicose veins. Also known as the backward flow test, the venous reflux test is used to tell if the blood is flowing abnormally (backward) in your veins, probably because of poor valves located in the greater saphenous vein.
Conservative measures such as elevation, exercise and compression stockings are generally the first course of treatment. However, if unsuccessful the doctor might recommend other treatment options such as an ablation or microphlebectomy.
Venous Mapping Ultrasound
Before surgery, or if you require enough veins to act as a conduit for either leg bypass surgery or upper extremity AV Fistula surgery, a venous mapping ultrasound is conducted to check the quality of the said vein. The test also ensures there are no blood clots or checks whether there is sufficient length for the planned surgery.
Arterial Ultrasound Testing
Do you have sufficient blood flow in your body? Arterial ultrasound testing is used to examine the carotid artery, abdominal aorta, lower extremity arteries, and upper extremity arteries to ensure that blood is flowing well in your body.
Similarly, a PVR (Pulse Volume Recordings) study is a noninvasive test that uses blood pressure cuffs to obtain information about blood flow in the arteries of the arms and legs. The most common type of PVR we perform is called an ABI (Ankle Brachial Index) which compares blood pressure in the lower leg to the blood pressure in the arm.
From these tests, the doctor can tell whether you are suffering from carotid artery disease, an aortic aneurysm, peripheral artery disease or any other condition caused by inadequate blood flow.
Right Lab, Right Examinations, Right Diagnosis
When you need to test the blood flow in your body, examine how your arteries work or have an issue in your veins, you need the right lab services. Fortunately, The Cardiovascular Care Group Noninvasive Vascular Labs have been accredited by the Intersocietal Accreditation Committee (IAC) for over three decades. This Board recognizes quality care in terms of performing the appropriate test and making sure the results are accurate and easy to understand. TCVCG takes great pride in its Vascular Lab-being one of the first in the NJ to achieve this recognition and committing to this level of quality for decades.
Our goal is the simple, safe and accurate diagnosis of vascular problems before they start. Please contact us to have all your questions answered and say goodbye to your health problems. You can also go through our blogs for more updates.