Everything You Need To Know About Spider Vein, Varicose Vein, and Reticular Vein Treatment
A comprehensive guide to spider vein, varicose vein, and reticular veins issues, vein treatment options, what to expect during a visit, and pricing from board-certified vascular doctors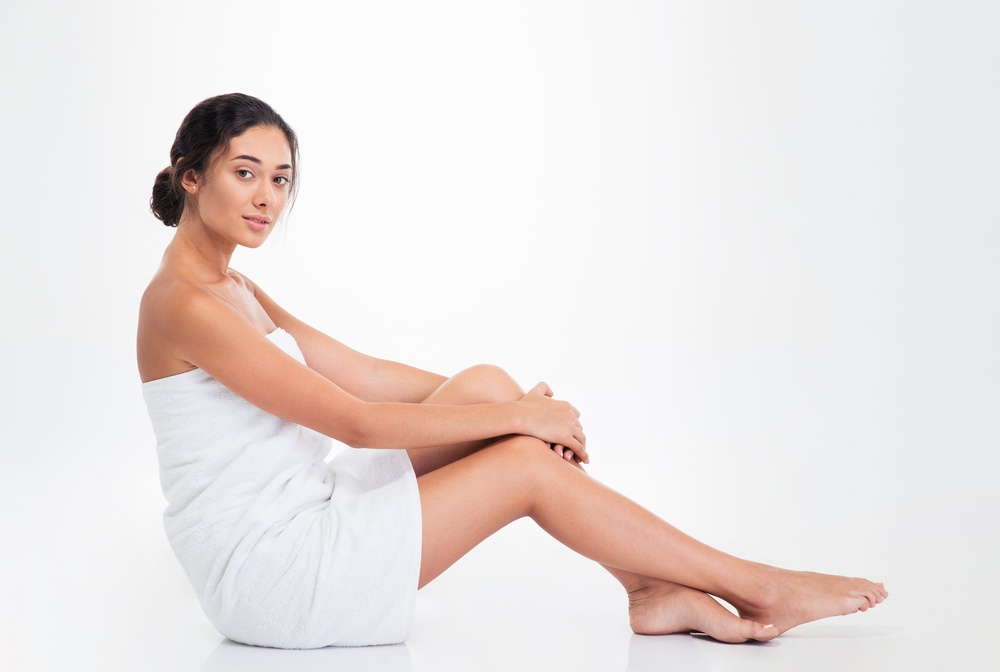 Table of Contents for Spider Vein and Varicose Vein Treatments
Just because varicose veins now appear on your legs or various parts of your body doesn't mean you are officially old or that you are unhealthy or that you even have to accept this new look.
At the Vein Institute of New Jersey, we are in the practice of providing sound medical advice and treatments as well as a new outlook on life. We understand that you care about your overall physical and mental health and we want to give you the best results so you can attain the healthy image you desire.
What's Going On With Your Legs?
Varicose and spider veins are damaged veins. We develop them when tiny, one-way valves inside the veins weaken. In healthy veins, these valves push blood in one direction — back to our heart. When these valves become damaged, some blood flows backward and accumulates in the vein. Extra blood in the vein puts pressure on the walls of the vein.
With continual pressure, the vein walls weaken and bulge. In time, we see a varicose vein or spider vein.
Some people have a higher risk of developing vein issues. Genetics may put you at a higher risk. Many people get them because they sit or stand for long periods of time. These veins also become more common with age and during pregnancy. Excessive sunlight, hormonal changes, or an injury may also cause vein issues to occur as well.
Having spider or varicose veins can affect more than your appearance. These veins can cause serious discomfort. Problems that cause varicose veins can also cause the development of an open sore on your leg that might be difficult to heal.
What Are My Vein Treatment Options?
There's good news, however! Minimally invasive treatment can get rid of or fade leg veins and provide the appearance you desire. Treatment can also diminish symptoms like pain and fatigue and prevent complications.
Choosing the right doctor to handle your vein issues is an important decision. These days it seems everyone is offering vein treatments, from podiatrists to cardiologists to radiologists. For over 55 years, our vein specialists have been treating patients for a variety of vein diseases. In fact, we have the top-rated vein treatment centers and most experienced vein specialists in New Jersey.
As vascular doctors, we are most qualified to treat the full spectrum of vein and vascular issues. It is our core focus and specialty. We pride ourselves on delivering practical, honest and adept care. We recognize that cosmetic vein care is as much about delivering comfort and assurance as it is about delivering proper and safe medical care. Our vein treatment may not be for everyone. This is why our consult service is so important. Here, we can determine the type of results you may achieve so we can determine the value of what you pay for.
What to Expect for Your Vein Treatment
By walking you through the steps of what to expect during your visit, we hope to alleviate any apprehensions you may be feeling about having your vein treatment. Our goal is to educate you and provide treatment that will make you feel great about yourself. We will be satisfied once you are pleased with your entire treatment experience.
The first step in treatment is scheduling an appointment. You can do this online or by calling our office directly. To make this as convenient as possible we have 6 office locations in New Jersey – Clifton/Montclair Heights, Morristown, Princeton, Rockaway, Shrewsbury/Red Bank, Westfield. We will always try to accommodate you as to time, location and even a specific doctor.
Once you have scheduled an appointment you will be asked to complete some health information forms prior to your visit. We can either mail these forms to you, or you can download them from our website,
Now, you are ready for your consult. You will be brought into one of our exam rooms where you can change into a pair of shorts that we provide. In fact, these shorts are for you to keep! We find these shorts to be more comfortable than a gown and easier for our doctors to perform the examination.
After a thorough exam by the doctor and a Vein Institute of NJ assistant, we will take pictures and upload them to a computer for future comparative use. We will then discuss your desired outcomes and formulate a plan of care that fits is your goals. Depending on the plan, the consult fee will be waived if treatment is started on that day.
Sclerotherapy for Spider Veins
If your issues are purely cosmetic in nature, treatment can begin immediately. Treatment involves small injections which are part of procedure called Sclerotherapy. Sclerotherapy treatment is quick and pain-free. It begins where the affected leg is elevated to drain blood away from the treatment site. Your doctor will then use a tiny needle to inject a liquid chemical called a sclerosant into the affected vein. Your vein doctor might find that using only a very small amount of the liquid chemical is all that's needed for your fine vein issues. Sometimes, larger veins require "foam sclerotherapy" where the solution is made into a foam.
This chemical works as an irritant to the vein, causing the vein wall to swell, stick together and seal shut. With the flow of blood to that vein harmlessly stopped, the vein turns into internal tissue and fades away. Depending on the amount of veins that need to be treated, this procedure could take anywhere from 5 – 30 minutes.
After you receive your sclerotherapy injection, pressure is applied over the affected vein areas to prevent blood return when you stand up after treatment. You might be advised to wear varicose vein compression stockings or a bandage wrap for several days or weeks after your procedure to allow the injected medication to do its work.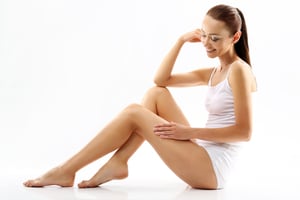 Under your doctor's care and observation of your veins' healing, you may need additional sclerotherapy treatments, for optimal results. This is all done without surgery, and under the professional treatment of one of our top vein professionals. We always temper our patients' expectations by letting them know that cosmetic treatments are not the "fountain of youth" and that while your vein issues will improve, you will not return to the legs of your 18-year old self.
As with most of our procedures, we always advise you to take it easy after treatments and for a few days afterward, with instructions to perhaps avoid strenuous activity or exercise. Since these are your veins in question, always adhere strictly to your doctor's post treatment instructions for your optimal safety and comfort.
If you are a patient who comes to us experiencing pain and fatigue issues, our treatment procedure is slightly different. You may feel fatigue while standing for long periods of time and you may be at a genetic disposition to this issue. These medical vein issues are typically covered by insurance as compared to cosmetic vein patients.
As part of your appointment, we perform an ultrasound on your legs. The ultrasound provides us with a more in-depth view of the leg and can determine if you have veins that are experiencing reflux – veins that are not working well.
For some patients, a vein procedure may be recommended to correct the problem. In order for this procedure to be covered by insurance, conservative therapy should be tried initially – compression stockings and some OTC medications – to see if they can relieve the symptoms. If you have not found relief with this conservative approach, our procedures may be an option for you.
Reticular Veins: What Are They?
Usually blue or purple in color, reticular veins, like their better known siblings, varicose and spider veins, are a common problem. Smaller – usually about 2mm in diameter – than varicose veins, reticular veins do not protrude above the skin as varicose veins do. They may form areas on the inner part and back of the thighs, the legs and ankles, and occasionally on the face filled with unattractive vein clusters.
Fortunately, removal of reticular veins is now a routine procedure performed in a matter of minutes on an outpatient basis. At our Vein Institute of New Jersey vein treatment centers, we have a range of minimally invasive procedures to provide the best treatment plan for you and your particular vein issue. Read more about Reticular Veins and their treatments.
back-to-top
Laser Abaltion
One such treatment is called Ablation. Ablation therapy is considered a minimally invasive vein treatment procedure that makes use of radio-frequency or laser technology. The treatment for removal of varicose veins is done in the office and takes approximately 30 minutes.
The Ablation procedure involves the doctor marking your leg, then painting it with a sterilizing solution. You will be draped with a blue sterile sheet in order to reduce the risk of infection. You will be administered a local anesthetic and with the use of an ultrasound machine to guide the doctor, the procedure begins.
Radiofrequency Laser Ablation replaces "vein stripping", which used to be an in-patient hospital procedure typically done under general anesthesia with a hospital stay of several days.
We do advise that you have someone accompany you on the day of your treatment to drive you home, as your leg may still be numb from the anesthetic. We then schedule a post-op visit for 1-3 days later where we will use an ultrasound again to review the area treated and ensure everything is in proper condition. Any other follow-up instructions will be discussed at this time as well.
How Much Do Vein Treatment Procedures Cost?
We are Board Certified Vascular Specialists and leaders in our field. We pride ourselves on our integrity and transparency and, that is why we believe you should know what your treatment may cost ahead of time.
We honestly believe that price should not be the only factor affecting your choice—but we do appreciate its role in the decision-making process. We know that as an informed patient you will always make the best decision for your own health.
Please note, most procedures may be covered by insurance. Our current charges for our vein services are as follows:*
Vein Treatments
Vein Ablations
Endovenous Ablation therapy of incompetent vein [RF (Radiofrequency) or Laser]- $3500
Endovenous Ablation therapy of 2nd and subsequent vein in conjunction with above - $2200
Phlebectomy
Tiny surface incisions (≤20) to remove protruding veins - $1420
Tiny surface incisions (>20) to remove protruding veins - $2470
Sclerotherapy
Sclerotherapy Injections (typically for smaller veins)
Spider vein treatment session (sclerotherapy) - *$250-$750
Surface Laser Treatment
Laser vein treatment - *$350-$750
*Individualized for every patient depending on number / size of veins treated and level of perfection one seeks. Fees subject to change.
We, at the Vein Institute of New Jersey, are happy to answer all your questions. We aim to understand your concerns and goals, provide a detailed examination and, together, create an individualized plan of care that works best for you.
Learn More About Various Vein Issues and Treatment Options from our Library of Vein Articles:
Here's what you should know about varicose veins
What are the differences between varicose veins and spider veins
Laser therapy for spider veins
Can creams and lotions be used for vein treatment?
Will my unsightly veins return after treatment?
Do I need those veins you are removing?